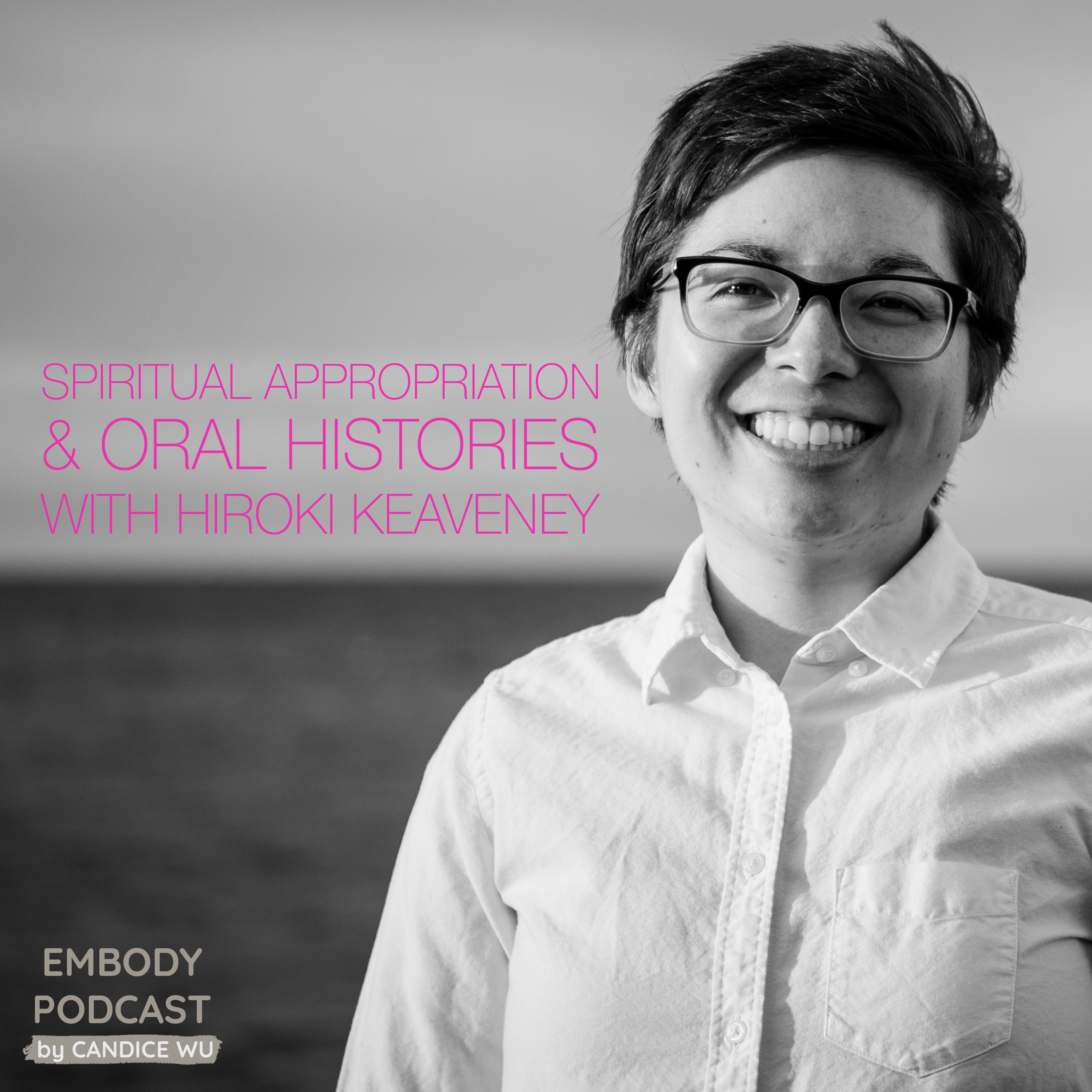 In this episode, the lovely Hiroki Keaveney and I discuss
The lineage and story behind reiki
How we can be sensitive and aware about cultural and spiritual appropriation of healing work
Spiritual theft and how to respect the lineage of a healing tradition
How you impact your ancestors and they influence you
How transgender identity is an ongoing and deeply spiritual process for Hiroki
The importance of oral histories and where we come from
How they support others in healing by learning the ways of their ancestors
Hiroki Keaveney is a 4th generation Japanese American and certified Reiki Master. Their mixed-race background as both East Asian and Irish, informs the work they do and how and why they practice these healing traditions. The founder of Dragonfly Intergenerational Healing Services, Hiroki's work is based on community and familial love.
Links, Article, and Resources
All Show Notes for This Episode
📝 https://candicewu.com/hiroki
Podcast Homepage
🎧 https://candicewu.com/podcast
Newsletter & Embody Community
💌 https://candicewu.com/embody-community
Patreon – Your Support Means So Much!
💝 https://candicewu.com/patreon
Candice Wu Page on Facebook
👫 https://facebook.com/EmbodyYourNature
Follow Candice on Instagram
📷 https://instagram.com/EmbodyYourNature
Shoutout to my Clients
The work I am doing here with the podcast would not be possible if it weren't for my 1-on-1 and couples/relationships clients. I feel incredibly grateful for the trust that is placed in me as a healer by you. You inspire me every day, give me ideas for new topics, and I love working with you.
If you feel drawn to my work, would like to explore the different healing modalities which I offer, or would like to connect in a free consultation, please reach out.
Let's work together:
CandiceWu.com/connect
Show Notes & Timestamps 
0:00 Opening
0:20 Intro
1:54 Shoutout to My Clients
3:05 Jumping Into the Interview
3:25 Who Is Hiroki?
4:09 How Do You Impact the Ancestry and How Does It Impact You?
5:18 Working With Future Generations
6:29 Example: Mainstream Media Knows the Term "Transgender"
7:53 Being the Truest Version of Yourself
9:00 First Generation Japanese-American-Irish-Queer
12:32 Learning in the Asian American Experience
16:09 One of the Life Lessons?
16:53 Learn Your Heritage: Gain Self Worth
17:54 Family History / Restorative for Sense of Worthiness
20:49 Reasons that Family Secrets Exist
21:14 Spiritual vs. Human Experience
25:23 Hiroki's Spirits and Their Messages
26:59 Spirituality Now Is Connection to Ancestors
28:51 Cultural Appropriation in Healing Work
30:32 Cultural & Spiritual Theft
32:34 How Do We Even Know if We Are Disrespectful?
34:05 Japanese Roots but No Country (Meaning: It's Been Appropriated to the Point That Even Japanese People Don't Know Where It's Coming Form)
36:40 Reiki - How It Came to the Us & Was Used in War
38:39 Reiki - Banned in Japan
39:22 Practice Used for Good & Bad
39:55 How Cultural History Shapes Future Generations (Hiroki Talks About How It Is to Life With a History of a Country That Brutalized but Also Got Imprisoned)
41:04 British Imperialism in Ireland and Irish in the USA
42:02 Reiki - Reborn in the Spiritual Movement
44:51 Reiki - Meaning of the Word
46:20 When We Don't Know That We Are Appropriating
47:21 Struggles Reclaiming Something Because of Shame
54:40 Anything Else?
56:42 Small T-Truth / the Search for Big-T-Truth
58:01 Getting to Know Your Family Story
59:39 Extra Outside Witness in Family Constellations
1:01:49 Speaking for Others
1:02:55 Outro
1:03:43 The Embody Podcast
1:03:54 The Embody Community
Intro Music by Nick Werber (instagram.com/nwerber)