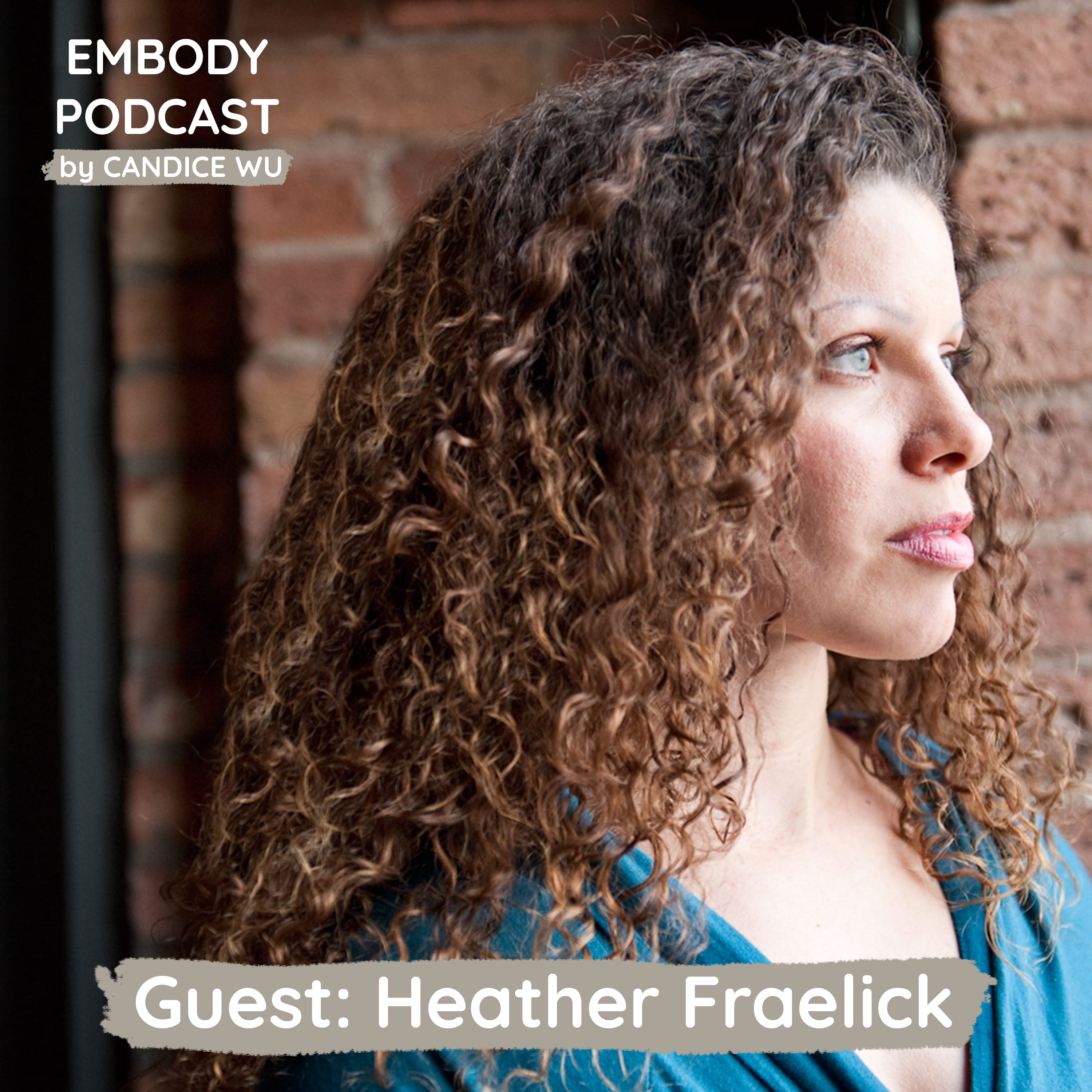 In this podcast, Heather Fraelick shares her gifts: herself! She is joy, as the meaning of her last name describes, and reminds us all that we are human in process. She discusses her dance career has been an essential part of her life and offerings, being human and feeling, the myth that we are "healed" or "zen" at some point, saying "No" and having healthy boundaries, and how the body talks to us.
Heather has a beautiful gift of talking with our fascia, muscles and body, and teaches this to all those around her. She brings a lightness, joy, and ease in self care of the body, heart and soul.
In essence, Heather brings forth a compassionate, listening ear to each session, workshop, or circle, and enjoys helping clients empower themselves on their road to recovery!
Links, Article, and Resources
All Show Notes for This Episode
Show Notes & Timestamps
1:10 Opening
2:25 Heather's Dancer Moves Her Healing Work
4:31 Conversing With the Body
4:56 Facilitating Healing Vs. Helping
5:35 Not Fixing, Inspiring the Body
6:56 "Everybody's Body and Being Has the Capacity"
7:09 if Our Fascia Could Talk, What Would It Be Saying
7:34 Avatar (The Movie) and Fascia Storing Memories
9:17 Working with Chakras and Women's Circles
12:01 Myth : That Suddenly We Are "Healed"
14:08 Nobody Has It All Together!
14:32 the Reason Heather Got Into This Work
15:27 Experiencing It Yourself First to Then Give to Clients
16:05 How Heather Does Self-Care and Nourishment
17:13 "If You Don't Help Yourself, You Literally Can't Help Other People."
18:11 Giving to Much and Overbooking Your Schedule
20:51 Struggles With Turning 40 and Trusting Intuition
22:12 Trusting Your Intuition / Feeling Your Gut
22:34 Cari Rodgers Quote: "When it feels light and right!"
23:07 Not an obvious Yes? It's a No
24:04 Giving Yourself Permission
25:03 Waiting for Someone to Give You Permission
25:58 the Need for Safety From Someone Else
27:03 the Collective Nervous System / Tools to Support Building Safety
29:11 Story of Dandelions
30:28 How Do You Spread Seeds of Positivity in the Winter?
32:02 Aligning With the Cycle of the Year and Finding Gratitude With *What Is*
32:46 How Heather Does Not Take on the Clients' Energy?
35:13 What if You Have Picked Up Other Peoples Emotions or Energies?
36:24 Shamanic Practices and Prayers
37:14 Heather's Practice Challenges
38:54 Missing the Achievement
39:20 Advice for Practitioners That Are Starting Off
41:51 What Do You Do When You Are Hard on Yourself?
44:01 What's Heathers Message?
45:18 the Meaning of Heathers Last Name
46:01 Outro and Send Off